Your customers are your best source of intelligence
Get to know them and their expectations and you can:
measure more closely the success of your products and services
identify new opportunities within your customer base
identify new products or services for your customer base
identify new potential customers
Knowing your customer base will enable you to create segments. Then, tailor your marketing programmes to the needs and expectations of each of your segments. This will show you the:
most profitable customers
least profitable customers
customers that have the greatest potential
Profiling customers
Get to know your existing customers and identify new customers
Gathering information on your existing customer base
Profile these customers to establish clear segments or customer types and identify what attracts them to your product or service and why
We can then select the most relevant marketing activities to develop these customers
Using this information will enable us to identify potential new customers within specific segments
New prospects can then be targeted with specific and relevant campaigns that push the right buttons
Your existing customer base is your goldmine
As well as developing new business, don't forget about the customers you already have.  Existing customers need to feel the love!
Datamining and segmenting your current customers and understanding their buying behaviour will enable you to focus to three key areas:
Increasing the value of each order
Increasing the order frequency
Maintaining customer retention
We help you develop clearly defined and focused marketing campaigns for your existing customer base
Your contact with each existing customer should be part of a multi-level strategic campaign
Plan this in advance and tailor the marketing communication pieces to the specific target group
What works for one will not work for all
We help you develop your marketing communication tools to provide optimum relevance for your target audience
Increase sales to your existing customers
We help you gather and profile your customer information
We also help you identify the best opportunities within your customer base for potential new business 
New customers are crucial to any business
Once we know your potential customers we focus to attracting, engaging, presenting and converting
Your existing customers are a goldmine – knowing who they are, what they buy, when they buy and why they buy allows us to develop marketing initiatives to retain and expand them
New potential customers need carefully selected and specific communication methods to make them respond
New customers are crucial and there are several ways to get them to buy
Every industry has different methods of attracting new business depending on who they are trying to reach and the buying behaviour of that sector
Whatever the method, the fundamental principle is to:
Attract
Who are your target prospects?
What's their persona?
Where will you find them?
What motivates them?
What will they respond to?
Engage
Identify their requirements:
What is their challenge?
What is your solution?
What's your tone of voice?
How will you engage them?
How will you get them excited?
Match your offer to their needs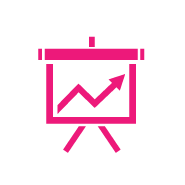 Present
The approach will differ depending on the medium. Exhibitions, for instance, take a different approach to a direct mail campaign. How will you communicate?
Via social, web and blogs?
By email campaign?
By phone or SMS?
By direct mail?
By video channel?
Or a combination of channels?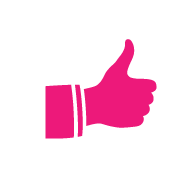 Convert
The right selling process needs to be in place to enable this to happen. There is no point in generating new business enquiries if you don't have the resource or mechanism to close the sale.
Who will follow up the enquiry?
Internal or external?
Sales or admin or marketing?
Pro-active or reactive?
How Marketingesp can help
We can help you select and implement the most effective new business lead generation activity for your resources by:
Developing a marketing strategy to work within your resources
Selecting and designing the right lead generation sales and marketing activities
Testing and fine-tuning these activities
Defining a mechanism for measuring your return on investment
Identifying the sales and marketing activities which aren't performing and acting accordingly
Through customer profiling you can understand your existing customers and identify potential new business opportunities. Through lead generation activity you can create marketing communication campaigns to target specific groups of new prospects.
By using measurement tools you can calculate your return on investment, then benchmark your performance and plan for future marketing campaigns.
Marketingesp can help you achieve this.