Exhibitor Stand Staff Training
Advancis Medical exhibit at a number of different type of events each year. With a focus on a few main exhibition / conference events their exhibiting stand staffers are an experienced and knowledgeable team. Our task was to develop and hone their exhibiting team and in so doing show them how, by challenging their mindset and developing their approach, they could achieve a measurable improvement in the quality and quantity of leads and ultimately in the business revenue generated from exhibitions and events.
How we helped the Advancis Stand Staff Team:
We worked with their team on a full day interactive workshop, creating a framework for success which they could own and develop for each and every event the company attended.
Working through objective setting, planning, pre-show promotion, people skills, behaviours, language, listening and questioning skills, and the follow up plan, we were able to create a strategic approach to exhibiting that the team could commit to and take forward.
The result far exceeded everyone's expectations, even ours! We used previous performance as a benchmark, set an aggressive though achievable objective for number of qualified leads, and the team achieved 100% more than the objective set.
We returned the following year to focus on the follow up plan, to repeat the role plays on the pre-build of the stand and to ensure the team were ready and focused once again for a successful event.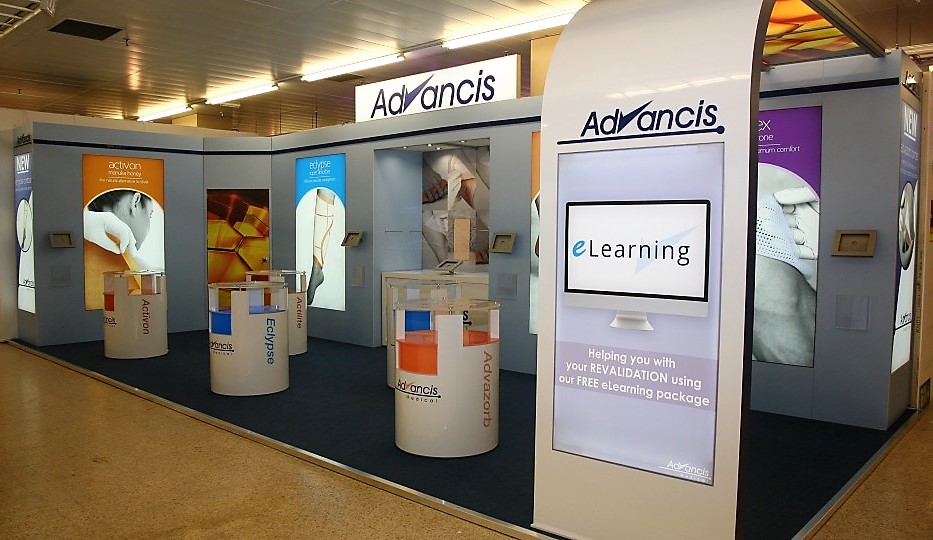 "I wanted to say thank you for the work that you put into not only preparing for but also delivering the event stand session last week. The time that you took to understand our business, industry and specific needs ensured that you interacted with the team on a level that ultimately made the day hugely beneficial for all. The team is continually evolving and as such I'm sure that we will be able to discuss the potential for future projects when appropriate."